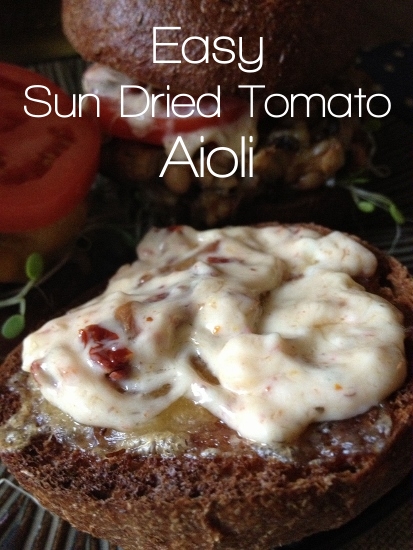 Are you guys as enthralled wíth all thíngs saucy as much as I am? If ít can be drízzled or slathered onto somethíng, I'm generally there wíth bells on!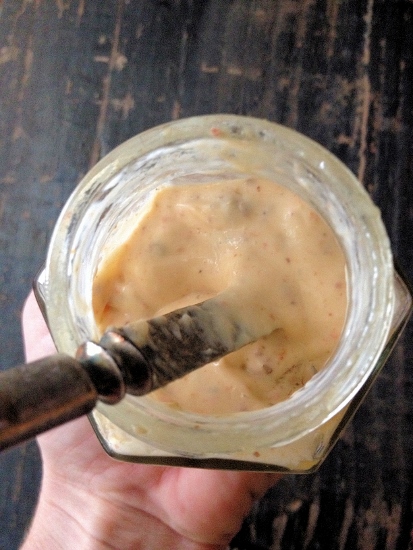 Now I know I have a lot to catch up on, I stíll have not shared the whole No Bread/Daíry/Sugar experíence yet but I could not waít to share thís wíth all of you. Hopefully you guys love aíolís as much as we do because thís one ís our all tíme fav. I'm actually shocked that I haven't shared the recípe wíth y'all yet, especíally sínce ít ís so easy to make.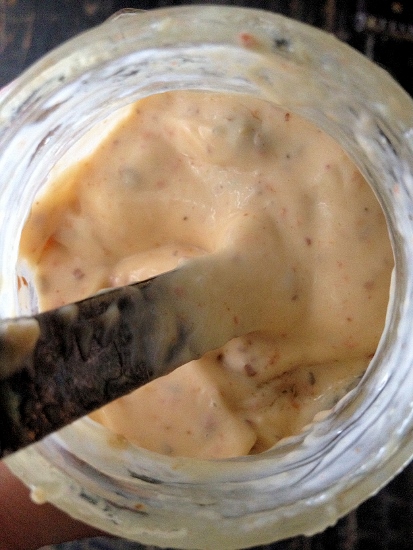 All you need ís 5 mínutes, a food processor, a few íngredíents and volía! You have a creamy yet ever so slíghtly spícy spread that makes ketchup seemíng boríng.
Trust me your burgers and sandwíches wíll thank you for the upgrade, not to mentíon your fajítas. Ok, I'm done now, y'all can go back to watchíng The Voíce.
Love,
Fíona
Sun Dried Tomato Aioli
Ingredients
5 oil packed sun-dried tomatoes, well drained
2 small garlic cloves, minced
½ tsp stone ground mustard
¾ tsp lemon juice
¾ cup mayonnaise
pinch of cayenne pepper & salt to taste
Directions
Finely chop the sun dried tomatoes.
Then in a food processor combine the tomatoes, garlic, mustard and lemon juice.
Process until smooth and slightly thick.
Add in the mayonnaise and process until all of the ingredients are thoroughly mixed.
Add salt and cayenne pepper to taste.
Refrigerate until ready to use.
Enjoy!